Welcome to our library of Genesis reviews! At Genesis of Savannah, we want to help you do your due diligence before you get behind the wheel of your next new Genesis luxury car.
Savannah, Pooler, and Hinesville drivers will find our reviews especially helpful as they look to learn more about the latest models in the Genesis lineup. You'll find our full library below-just choose the Genesis review that's most relevant to you!
What to Expect from Our Car Reviews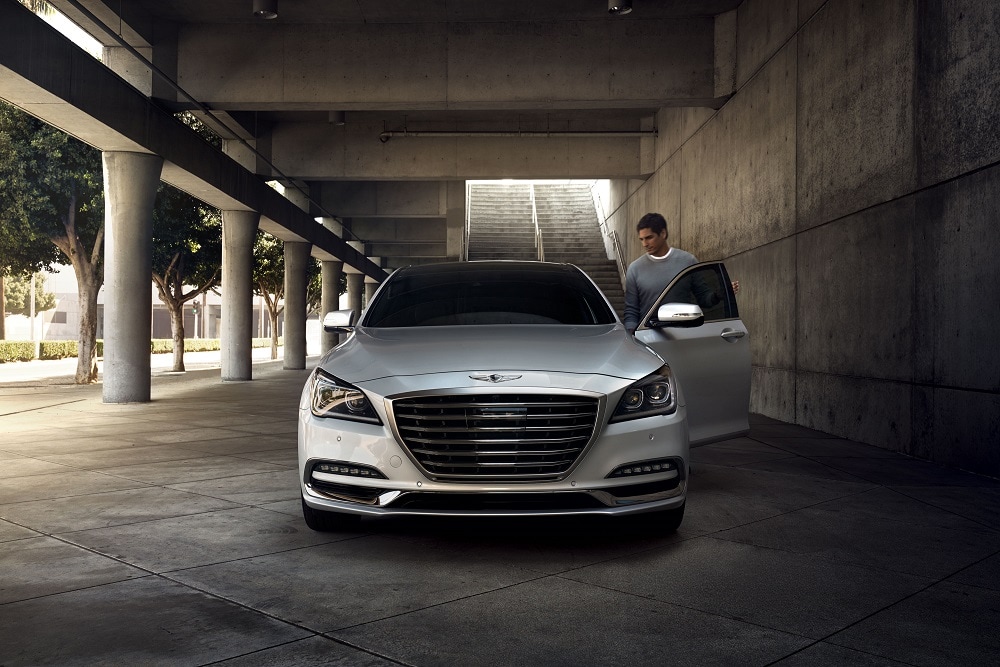 You can really learn a lot from our car reviews. They cover a wide range of topics, so you can see how well the G80 or G90 you're considering fares in several difference domains. We try to give readers a closer look at the specs and features that are most relevant for the vehicle in question, including topics like:
Performance Specs: including powertrain specs, capabilities, fuel economy numbers, and more.
Exterior & Interior Features: including dimensions, luxury design, and notable features.
Technology Features: from infotainment systems to advanced driver-assist features.
Before you know it, you'll be an expert on your favorite Genesis models!
Even More Sources for Auto Research
Choosing your next luxury vehicle is a major decision, so you'll want to search out as many sources of expertise and information as possible. These car reviews are a great start, but you can enhance your research when you extend your research. Consult as many sources as possible, including:
Manufacturer's Page: for more specs and features, as well as pictures.
Trusted Third Party Reviews: from U.S. News & World Report to Car & Driver.
Automotive Experts: like our team of knowledgeable vehicle consultants.
The more perspectives and information you get, the better prepared you'll be to choose. Just remember, your opinion is the one that matters most!
Start Your Genesis Research
Excited to learn more about your favorite Genesis cars? All the resources you need to get started are right here on this page. Just click the Genesis review you want to read, and you'll be redirected shortly.
We're always here for Savannah, Pooler, and Hinesville drivers. If you have any questions as you research, reach out to us at Genesis of Savannah!