Imagine cruising the streets of Savannah, Pooler, and Hinesville from behind the wheel of a sleek midsize luxury car. At Genesis of Savannah, we want to help make that dream a reality-that's why we've written this Genesis G80 vs. INFINITI Q70 comparison.
If you're considering these two deluxe sedans, you can learn more about them and see them go head-to-head. When you're finished reading, we hope you'll have a clearer picture of which one serves your needs best. Reach out to us if you have any questions!
G80 vs Q70: Interior Features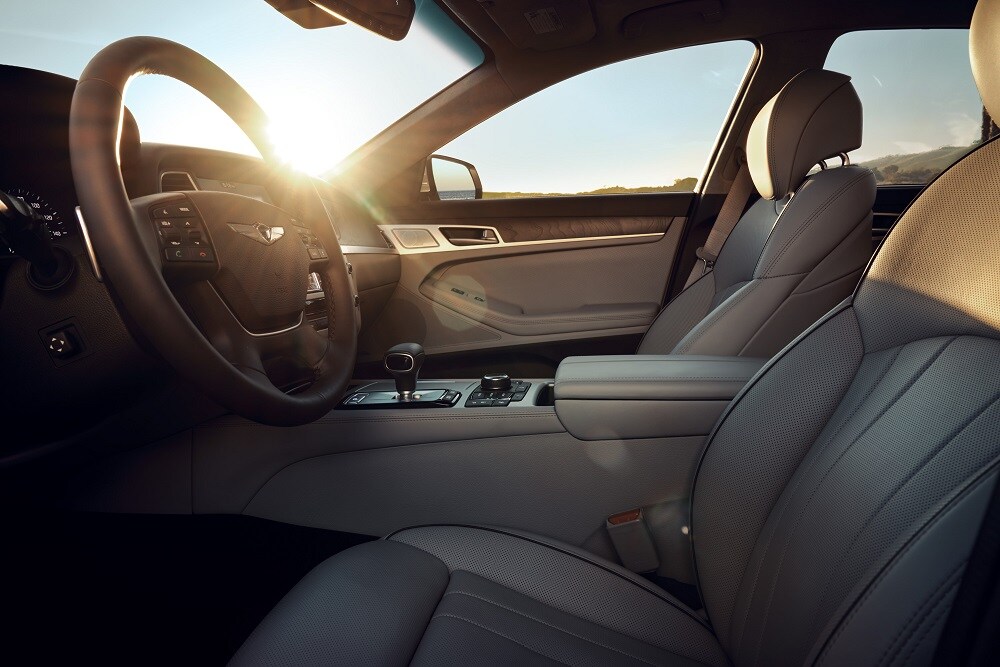 You'll find high-quality materials in the cabins of the G80 and Q70-materials befitting their luxury vehicle status. Leather upholstery and wood and metal accents give both these cars the distinct feel of a vehicular boardroom of sorts.
However, as far as design, the Q70 hasn't had a full redesign in nearly a decade, and it shows. The center stack is a bit overly cluttered with buttons, especially compared to the G80, where touchscreen controls rule the day. The sleek horizontal setup of the G80 dashboard looks cleaner and much less busy than the curvier vertical Q70 dash.
Quality Technology Features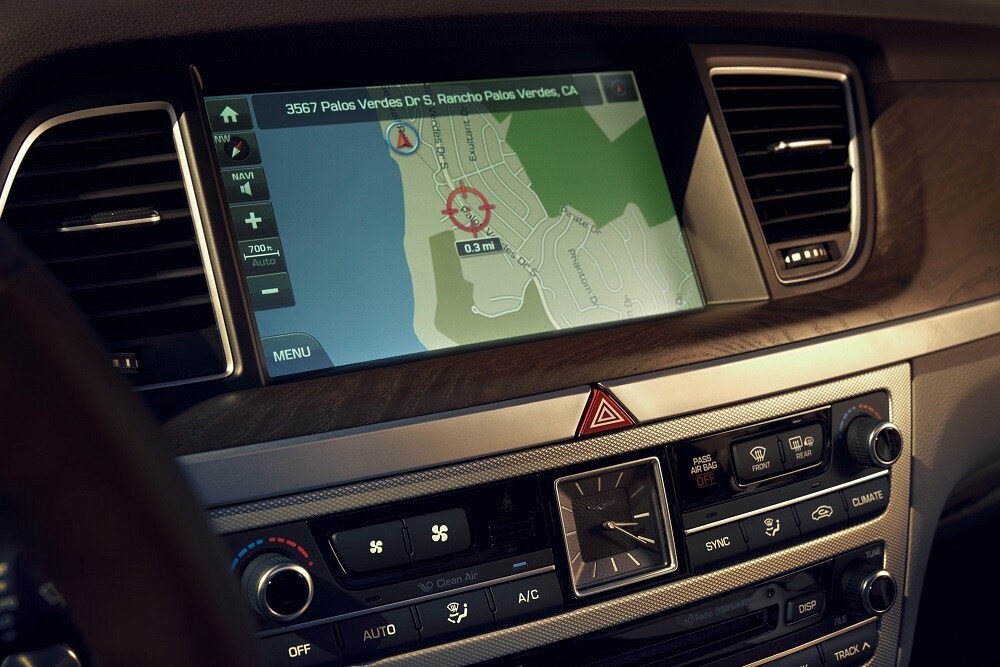 With their 8-inch touchscreens and standard navigation, the Genesis G80 and INFINTI Q70 infotainment systems are both intuitive and easy to use. You'll have no trouble accessing maps and finding voice-guided turn-by-turn directions to your next destination. Bluetooth® also comes standard, for hands-free calls and music streaming.
Looking for easy smartphone integration? The G80 has standard Apple CarPlay™ and Android Auto™, so you can pair your iPhone or Android device with the touchscreen and get music right from your personal library-or send texts or make calls. Unfortunately, these features aren't even available as options in the Q70.
Engine Performance Specs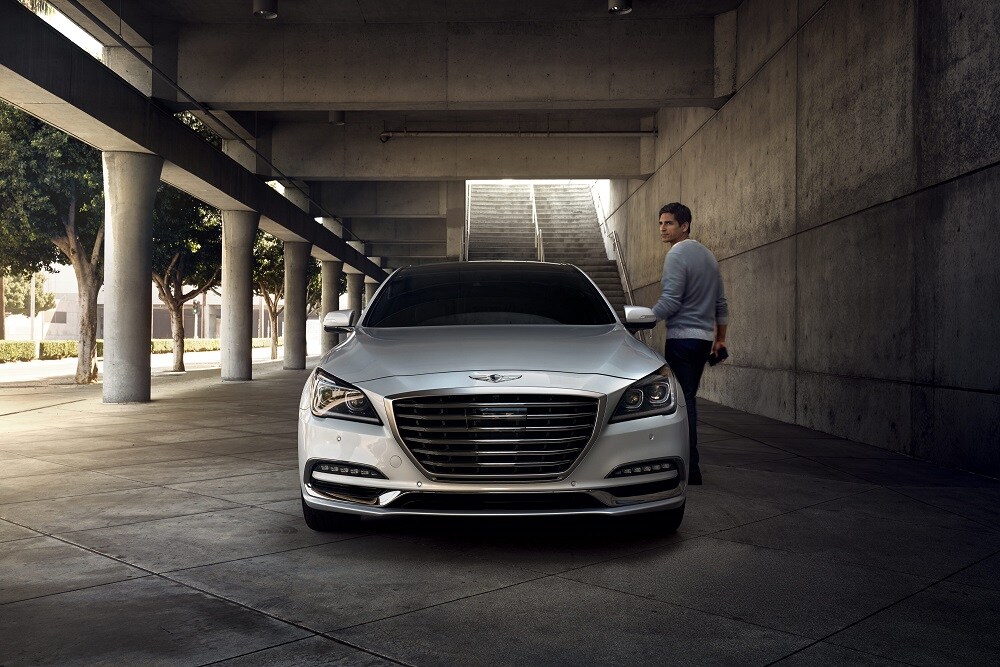 What's under the hoods of the G80 and Q70? You'll find incredible power, as both rides offer available V8 engines with 420 horsepower on tap. That gives you plenty of oomph for conquering the highways-and enjoying an overall dynamic ride.
These cars both come standard with sporty rear-wheel drive (RWD), for a fun-to-drive experience. If you want more traction, you can choose available all-wheel drive (AWD) for some extra grip on those wet or gravelly roads.
Want great fuel economy for your next road trip or even just your daily commute? You'll fare a bit better with the G80, which gets an EPA-estimated 19 city and 27 highway MPG with the standard V6 engine. The Q70's numbers are similar, but they fall a little short, with 18 city and 25 highway MPG from the base V6.
Genesis G80 vs INFINTI Q70: And the Winner Is…
Savannah, Pooler, and Hinesville drivers have a major decision to make, now that they've read our Genesis G80 vs. INFINITI Q70 comparison. Which midsize luxury car seems like a better fit for you?
These cars are similar in several ways. If you want to see top-notch fuel economy, interior design, and infotainment technology in your next ride, the G80 may be the ideal fit for you. Find out for yourself: Set up a test drive at Genesis of Savannah for some firsthand experience!